Mens 2. But in dresses.
Hrrrm.
This one was actually from like a month ago. They were based on some prompts
shigeruhiko
gave me. Hell if I can remember why I drew a pirate with flowers, though.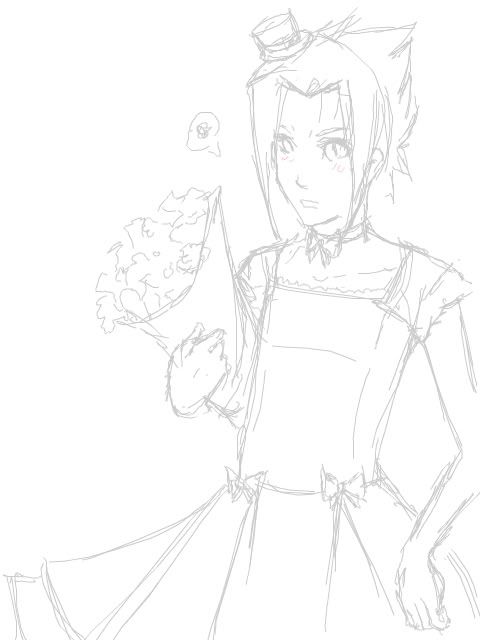 Speaking of 'hiko, this Sasuke drawing was for her because...er. I went to a ninja café/restaurant, which is kinda like the maid cafés, y'know? So then I thought of ninjas in dresses, and ... I thought of 'hiko ... and I
told
her this. So it's kinda like an "I'm sorry! xD" as well as a "congrats" for her (hopefully) good fortune this weekend.
Drew it on Tegaki originally (I think I like the sketch better..) but I wanted to color the dress really badly. :d
Aaaand that's all I've got for ya's. I've done some other sketches in my physical sketchbook, although they're none too impressive/many/finished or anything.
Comments {7}